2016 Total Raised £10,213.18
With the Heroes for Freedom trip to Las Vegas in May of this year it was all systems go from the beginning. Funded by Polo for Heroes and with thanks to members of The Bedford Club for their substantial financial contribution and terrific support, fift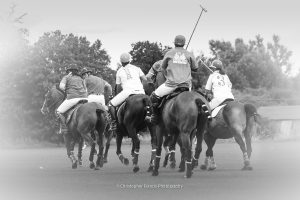 een of our injured servicemen and women embarked on another great adventure, which was once again a huge success. Read how our Heroes benefited from the trip in 'The Story' section.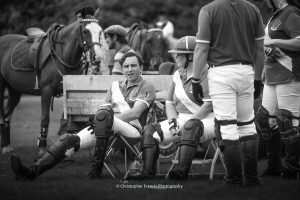 Fifield Polo Club were our hosts for the 3rd year running and our thanks goes to Julia, her staff and all the members for their support.
We were blessed with sun shine to bask in whilst enjoying Pimms, sumptuous cuisine and exciting polo between the Hackett Army Team, Help for Heroes Phoenix Team, The Wales Polo Team, Deloittes and several others from Fifield.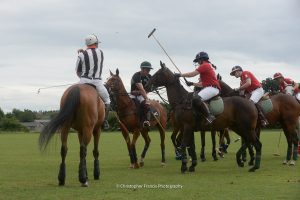 PowerPony, a mechanical horse, put in another appearance and the injured soldiers rose to the challenge of hitting a few polo balls on him.
After a great day's polo, as the sun was going down the picnickers vacated and the VIP guests were indulged with a delicious Argentinian style Asado. The bidding then commenced for the auction items after which the dancing began.
It was fantastic to have the Phoenix injured team playing again and to have three other Heroes join us, Karl, Karen and Trevor, from the Vegas trips, along with their families.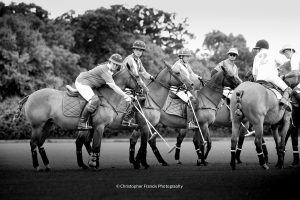 2016 also saw the launch of Heroes Ride 4 Recovery 2017. A buddy ride of 6 injured service personnel and 6 able bodied riders through the battlefields of the Shekhawati Brigade in Rajasthan, India. A challenging ride to restore both body and soul. For more details: http://www.ventureco-worldwide.com/horse-riding-holidays-2/polo-for-heroes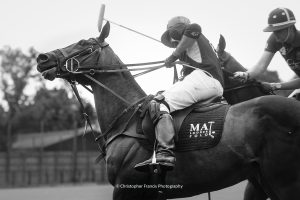 The benefit the 'Heroes' gain from these R&R trips is immeasurable. Here are a few words from Fraser which sum it up:
"Thank you all so much for what has been a truly outstanding and overwhelming visit to Las Vegas. Even now, I have difficulty getting my head around the amazing time you all so genuinely gave us…and it chokes me up when I do. It was only after I managed to complete my first Core Recovery Event at Tidworth, a mere three weeks before our departure, that I felt I could probably cope with the trip, exactly two years and a day from when I first became seriously ill. What all of you have done has helped me on my path of recovery beyond measure or words, and for that I thank you all from the bottom of my heart."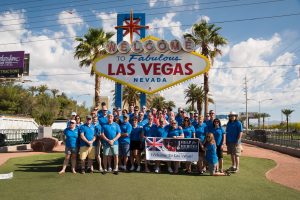 Over the years we have seen many of them overcome extreme odds and build new careers. One former Marine Commando,who came to Vegas in 2012, is now the fastest single leg amputee in the world over 10K and has just seen his film 'Paragon' premier!
Sincere thanks goes to everyone who supports this event and to all the volunteers who both help to put the event together and give up their time on the day to make it such a success.
We continue to donate to Help for Heroes and The Irish Guards Appeal Fund along with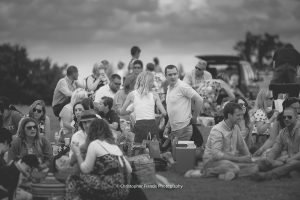 raising funds for more R&R trips for our injured troops.
The proceeds from the raffle along with an additional donation went directly to Help for Heroes (£540) and a donation was also made to The Irish Guards Appeal Fund.(£500).
For more photos go to www.chrisfrancisphotography.co.uk and search Polo for Heroes or go to our facebook page.
Look forward to seeing you all in 2017!