By Clare Dingwall – Event Organiser
Total Raised To Date £142,457.66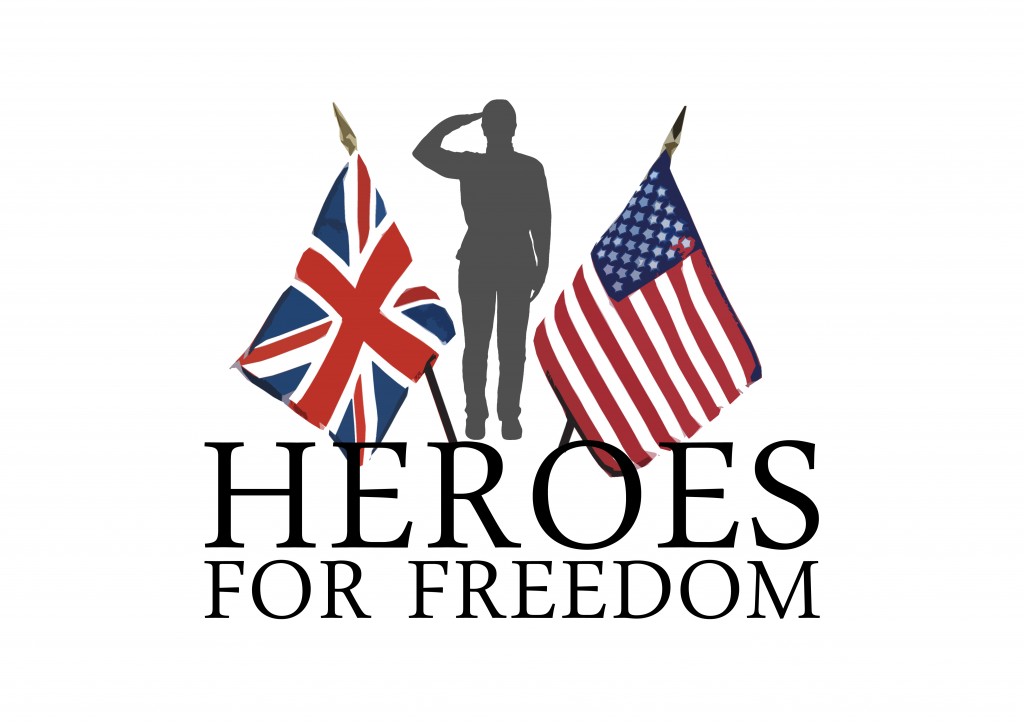 How Polo for Heroes Began
Chef Tristan Welch and I were lucky enough to attend the superb Chefs for Heroes dinner
at the Guild Hall in October of 2009 and enjoyed each other's company during the meal.
As the evening progressed it became apparent to us that we all have a duty to the servicemen and women, no matter what our political views, who on a daily basis put their lives on the line for our country and us.
After hearing stories from those who have been wounded in conflict which was both incredibly eye-opening and humbling, our conversation turned to what could WE do to help?
What better than a gastronomic polo tournament, Polo for Heroes!
After the success of Polo for Heroes in 2010, we decided to make it an
annual event.
The Beginning of "Heroes for Freedom" www.heroesforfreedom.co.uk
A fantastic opportunity came our way in 2012. Marketing City Group from the United Kingdom and the US company, Incentives by Design offered us the chance to take 24 injured soldiers for a trip of a lifetime to Las Vegas!
We teamed up with Help for Heroes, Band of Brothers and The Irish Guards Appeal Fund and so Heroes for Freedom came to be.
The trip in April 2012 was spectacular! The American
public welcomed our injured troops like the true Heroes they are,
raising their morale through the roof and making them feel truly valued
for what they have done.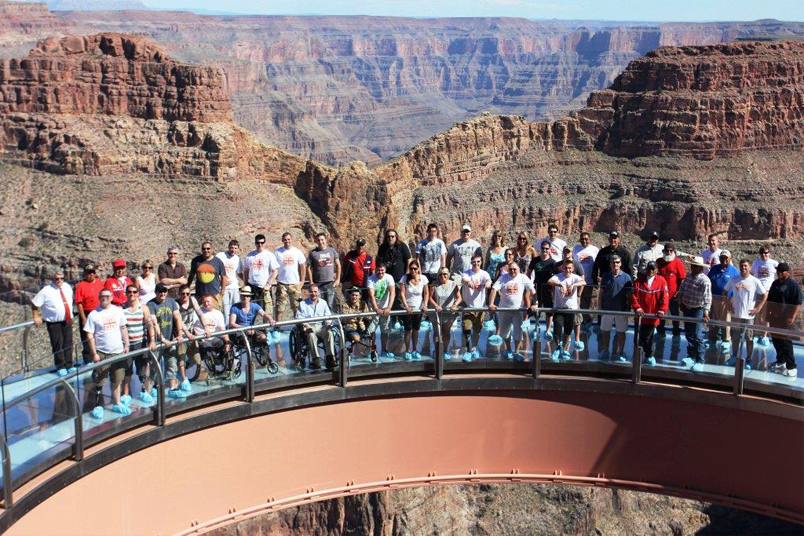 The Native American Indian Hualapai Tribe, in the Grand Canyon honoured our braves with an incredibly moving ceremony and 21
gun salute. We even made it onto Colorado Breakfast TV!
A comment that stood out above all others was, "This has given me the time and support I needed to deal with the demons inside my head."
We soon came to realise that the benefit the soldiers received from the trip surpassed all our hopes.
From then on we decided to continue to support Help for Heroes and The Irish Guards
Appeal Fund but also specifically raised funds to finance subsequent R&R trips for more injured soldiers.

"In April 2014 and May 2016 we repeated the Las Vegas trip and both times were equally as awesome as the first.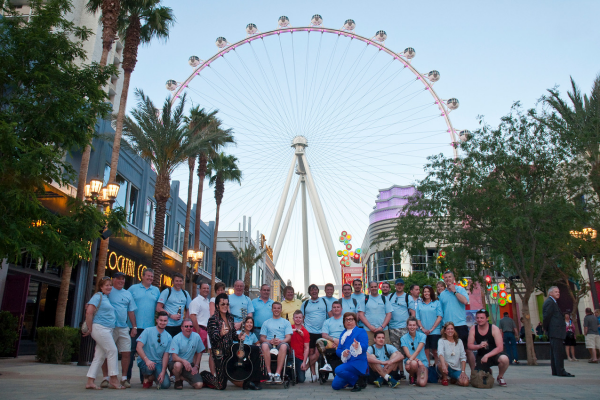 "The trip has given me back a piece of me that was missing and for that, I will be forever grateful to
each and every one of the people involved," Den.

"It is very difficult to explain the depth of the organiser's achievement in bringing injured, vulnerable lads to a dream location and one-off experience, particularly on a therapeutic level. Us lads shared stories, tales of injuries, lost comr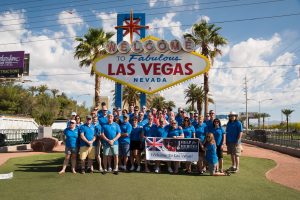 ades, their own struggles, family issues, friend issues, welfare, medical, you mention it. As one told their story or shared problems others grew the strength to tell theirs and this became infectious in a good way. The "Zone" was an open and safe one. After all the confidentiality was a given, "What happens in Vegas stays in Vegas!"  I know for a fact that many of us moved further down the recovery line than weeks or even months on a psychologist couch,"
Andy.
Heroes Ride 4 Recovery, October 2017, Rajasthan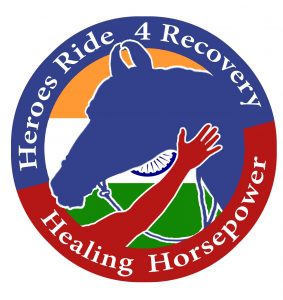 After being contacted by Venture Co, a partnership evolved and Heroes Ride for Recovery was created. Consisting of 6 injured service personnel and 6 self-funded able-bodied riders who rode through the battlefields of the Shekhawati Brigade in Rajasthan on spirited and majestic Marwari horses. Certainly a challenging adventure!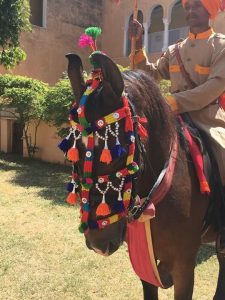 250km in 7 days, camping overnight, with temperatures in excess of 35 degrees and with horses that were unfaltering, true warriors unfazed by the numerous obstacles in their paths.
We experienced India in its most beautiful yet primitive form.
During the trip, we met a wonderful little girl who visited our campsite with offerings of marigolds and other precious flowers.  She brought us a trophy which she had received for excellence in mathematics.  She told us she was very proud of winning this trophy but wanted us to have it as a gift. The "Sultana Trophy" is now played each year at the Polo for Heroes Tournament and holds some very dear and humble memories.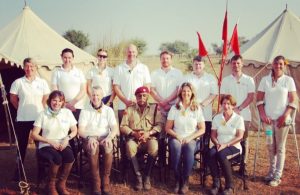 "Every one of us came with one common denominator, to overcome our own personal hurdles, to free the mind and to push ourselves outside of the comfort zone. The personal memories that we took away will stay with us for a lifetime. The therapeutic power of horses should never be underestimated, we experienced real horsepower in every sense of the word," Rebecca.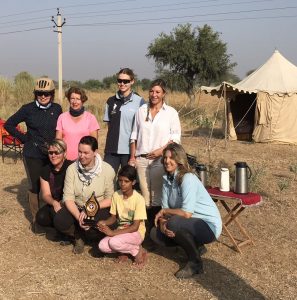 "Being given the opportunity to ride in North India, on an arduous horse safari where I could move through the country, without the use of crutches, while being able to look around me and take in all the culture that Rajasthan had to offer was truly liberating. Not only has this trip proved that physical limitations can be minimised, but it's helped my emotional and mental health recovery too," Fran.
"Sitting on horseback had the most profound effect on me and one I hadn't expected. I instantly felt at home and 'in-tune' with my horse. Whilst riding, all life's worries, anxiety, stress, depression and other distractions evaporated. I hadn't felt so 'normal' for years!  I was truly astonished by the extent that riding could be so therapeutic, liberating and exhilarating. It reminded me how great the World can be. It gave enjoyment and restored confidence. It gave me hope!" Fraser.

Baphumelele, December 2019, Cape Town
Marketing City Group introduced us to Baphumelele, a charity that assists vulnerable and orphaned children and young people, who have been raised in residential care, many with chronic diseases and HIV/Aids.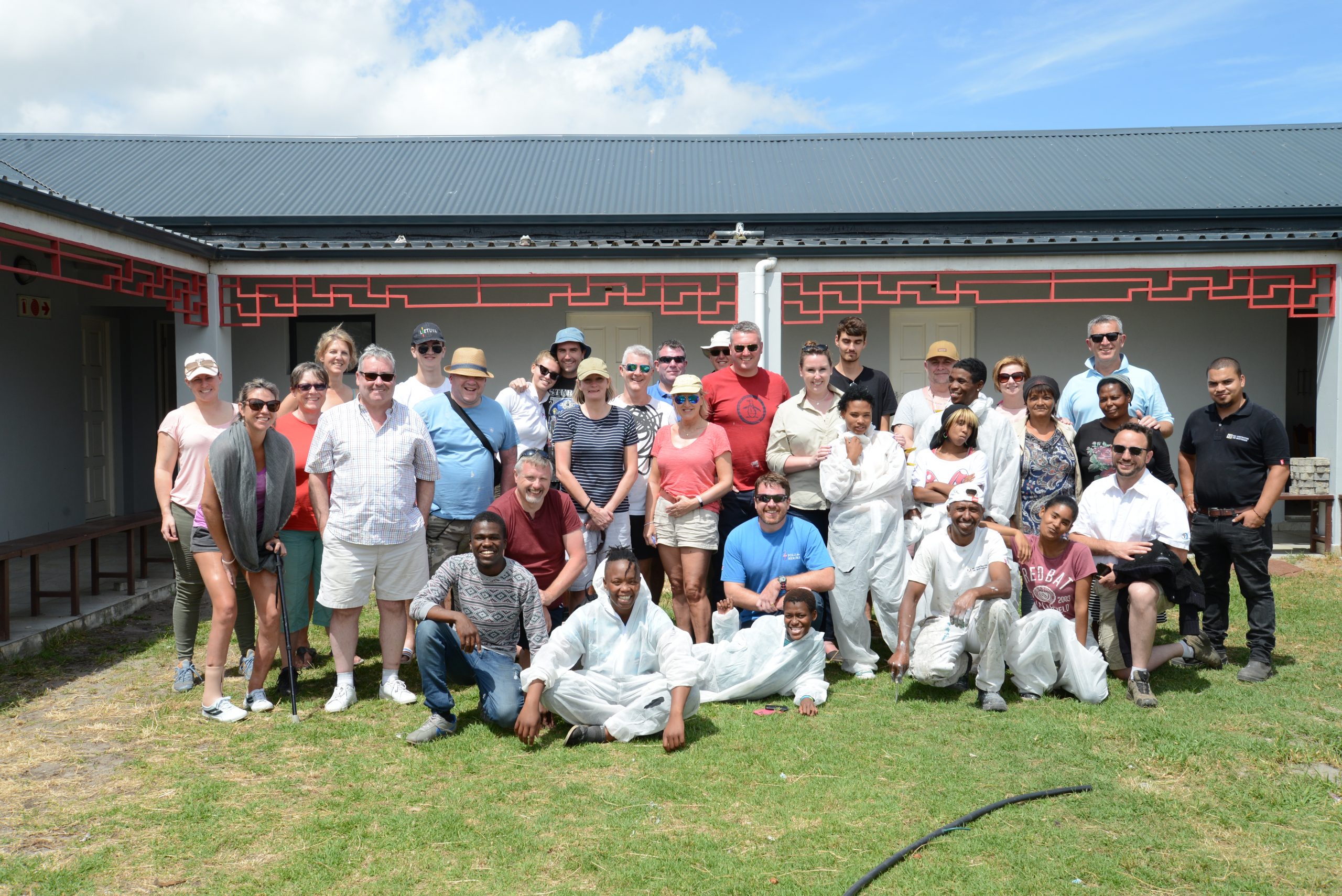 Baphumelele in Khayelitsha, a township just outside Cape Town, is now an oasis in a desert of poverty that looks after young children in many ways with accommodation, schooling & medical assistance. As the children grow into adulthood with no prospects and have their own children, for many of them the poverty cycle starts all over again with their children going into care or even worse suffering from HIV/Aids.
Their aim is to give them life skills with a view to inspiring them to get further education and employment thus 
alleviating the poverty cycle and so that the lives of everyone they touch can become more productive and accepted individuals who make a difference within society.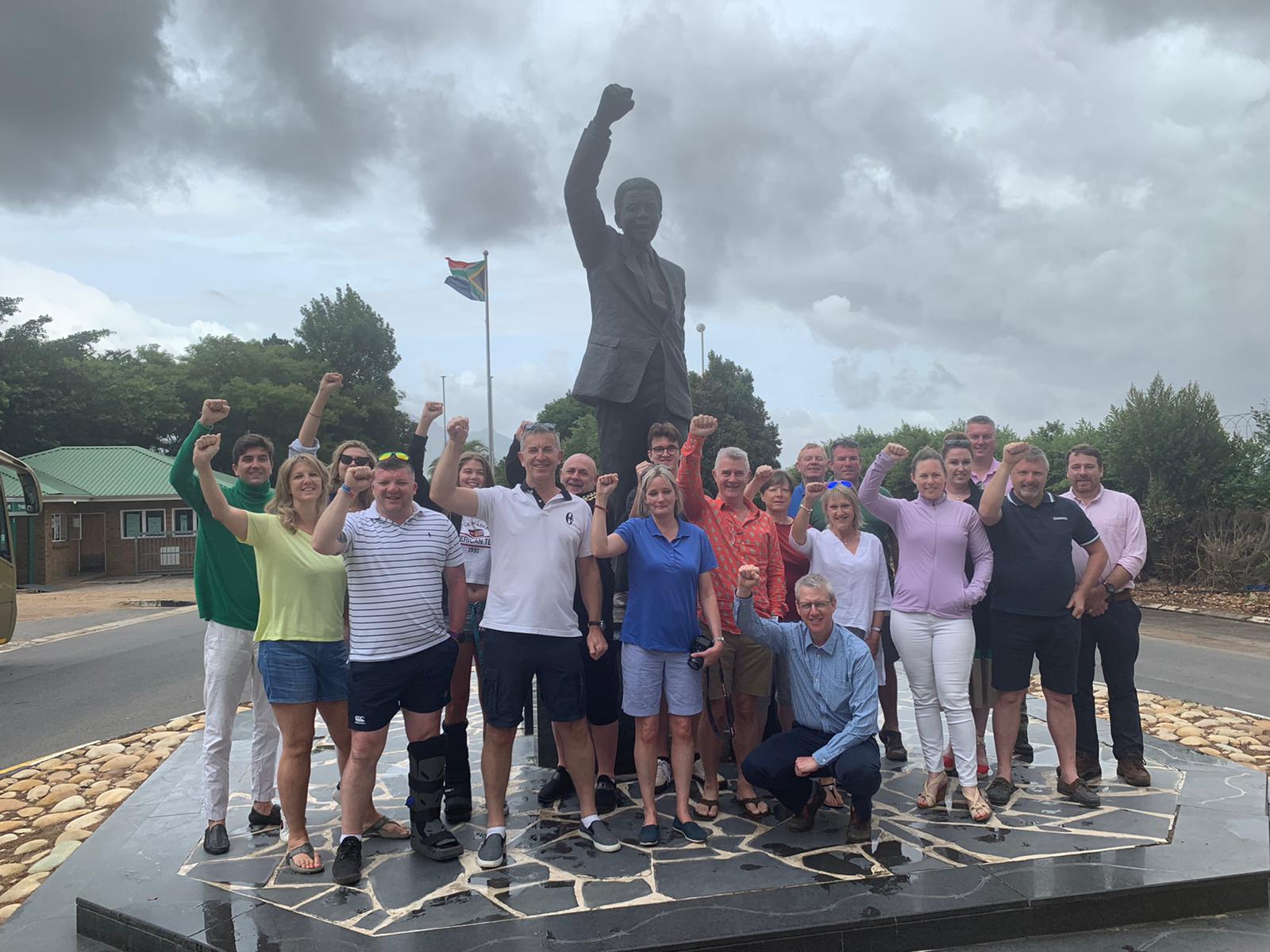 The Foundation of Hope facility for the older children is away from Khayelitsha, on a small arable farm with accommodation for around 30 young people in a safe rural area just outside Cape Town. It's a place for learning & growing up.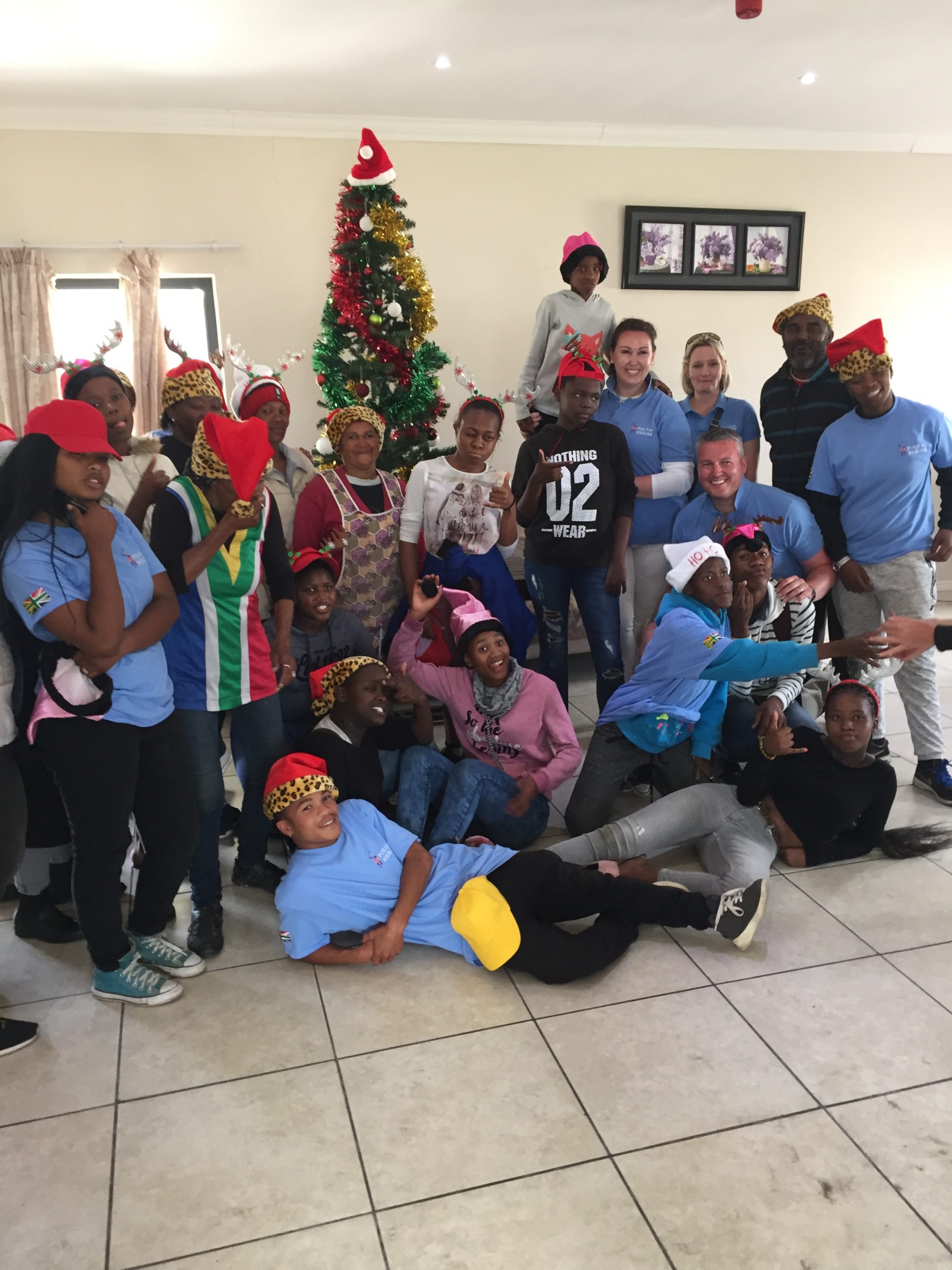 That's where we came in, a double-edged sword. Heroes & Supporters together, all helping to inspire these young people, couldn't fail to help our Heroes and ourselves by being given the amazing opportunity to give something back in very simple ways that we all take for granted by using our knowledge, experience & energy. We were also lucky enough to have time to explore the wonders of Cape town too.
The grand finale was a Christmas party that included busing the younger children in from Khayelitsha. Educational games, football matches, poetry writing, barbecue, singing carols… A visit from Santa Claus with presents for everyone brought an amazing day to a close. The joy on the faces of the children and in fact everyone present will be forever in my heart.
Having the opportunity to spend time with our Heroes is an honour and a privilege for all involved. Sharing experiences with them truly reinforced the reasons why we organise the event. Knowing that it made a difference to their lives goes some way to thank them for their service.
Back to Polo for Heroes at Fifield Polo Club, Windsor.
We are continuing to support Help for Heroes and The Irish Guards Appeal Fund with a minimum donation of £500 to each. We will also be raising funds for more R&R trips for our injured troops.
Come and join in the fun, chat to some of our Heroes and make a difference!
Look forward to seeing you there
Clare