2012 Total Raised £19,674.01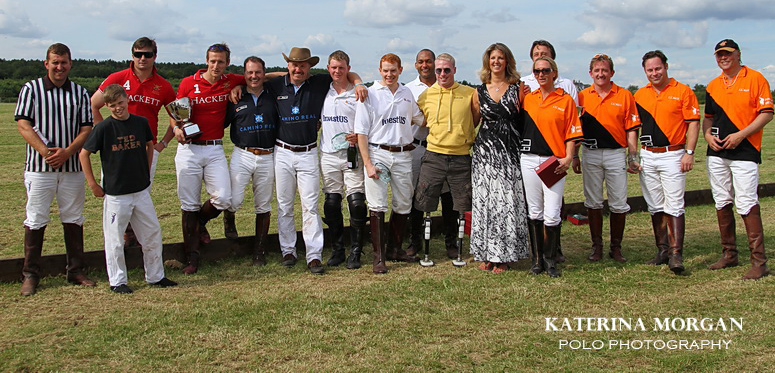 The third annual Polo for Heroes event sponsored by Camino Real Polo Country Club raised nearly twenty thousand following another successful all day event at St Albans Polo Club.
Polo teams involving local and military teams, including one captained by ex-World Middleweight boxing champ Steve Collins, and food prepared by Professional Masterchef winner Steve Groves were among the highlights of the day.
The polo itself began in some style with the Irish Guards piper and mascot leading the way and film star Mickey Rourke throwing in the ball to start the action.
Clare Dingwall, who organised the event for the third year running, said: "It was a fantastic day with some great polo and great entertainment – and all of course for such worthy causes, helping British soldiers wounded serving their country."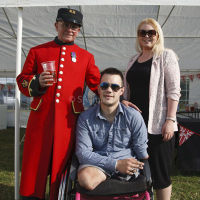 The day was made even more special as it was attended by a number of the true Heroes seriously wounded in service in Afghanistan.
These Heroes from The Irish Guards and Help for Heroes Band of Brothers joined us on the 2012 Heroes for Freedom Las Vegas trip.
Proceeds were split £2,250 to Help for Heroes,
£2,250 to The Irish Guards Appeal Fund
and £15,000 to the Heroes for Freedom Las Vegas trip 2012.